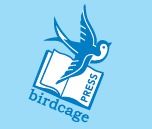 Don't you just love it when you find a great product that is a perfect fit for your homeschool? I know I certainly love it when that happens! And that's what happened with Go Fish for Impressionist Artists from Birdcage Press.
Birdcage Press provides a variety of interesting high-quality educational products covering many topics. From art, nature, wildlife, air & space, or history, you'll find great products that are easily added to your current curriculum or homeschooling program. I had such a hard time choosing from the variety of products they offered but finally settled on Go Fish for Impressionist Artists.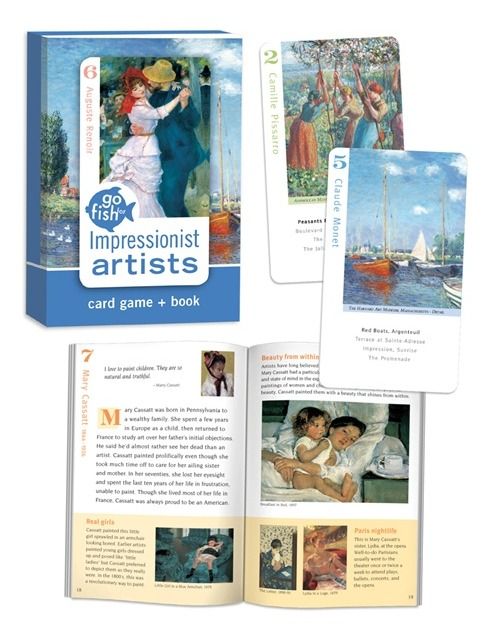 What's included: The first thing you notice about the Go Fish for Impressionist Artists set is the gorgeous, sturdy box that holds the cards and book. The front of the box flips open book-fashion, to reveal a slot on the left for the book and an open window in the right where you'll notice the beautiful cards. It has a small magnetic closure (inside the front cover and box so small fingers can't pry them off) to keep everything in perfect condition.
The cards are oversized (nice for little hands), measuring 4 3/4" by 2 3/4". There are 8 sets of cards - 4 cards to each set, for a total of 36 impressionist paintings by 8 different artists. The 9th set features various facts about impressionism. (Just a note - one picture in this set does display some slight nudity.) The artists include:
Edouard Manet
Camille Pissarro
Edgar Degas
Berthe Morisot
Claude Monet
Auguste Renoir
Mary Cassatt
Gustave Caillebotte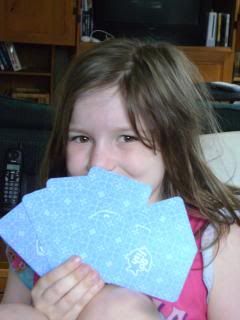 Each card features a number (corresponding with each set), the name of the artist, a painting by that artist, the name of the museum where the piece is located, and a list of the four paintings included in the set. And when Birdcage Press says that their art games are museum-quality they are not fibbing! These cards are beautiful!
The accompanying 28-page booklet is a perfect companion to the cards. It covers basic information about impressionism, historical information, details about each artist, and game rules. You'll also find some simple picture study included. For example, on the pages about Auguste Renoir and his painting, Luncheon of the Boating Party, the short description explains that the picture feels lively because everyone is looking at someone else, causing us to keep our eyes moving across the picture. With little tidbits like that, this booklet really completes the set. It brings this from "just a game" to an educational art museum in a box!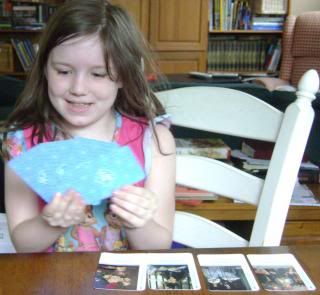 All of that, and I haven't even mentioned the games! The booklet includes instructions for three games - Go Fish for Art, Masterpiece Memory, and Art Pairs. Go Fish and Memory are played like the child's games we are all used to. The Art Pairs game, while listed as a game for younger children, was enjoyed by all of us. We really took our time and tried to notice little details. That game is probably our favorite!
Our thoughts: We absolutely love this art card set. I'm already making plans to focus our artist/picture study on impressionism next year and use these cards and booklet as our jumping off point. I pulled the cards out again to look at while I was typing up this review and TJ saw them and she's already asking when we'll be playing again! So they are certainly a winner in this house!
The Go Fish series of games is great for ages 7+. Besides Go Fish for Impressionist Artists (available for $11.95), there are sets for Renaissance artists, Modern artists, Van Gogh and Friends, and Ancient Egypt. Birdcage Press has many other products available as well, some of them reviewed by other members of the Schoolhouse Review Crew. Check out the reviews at the Crew blog!