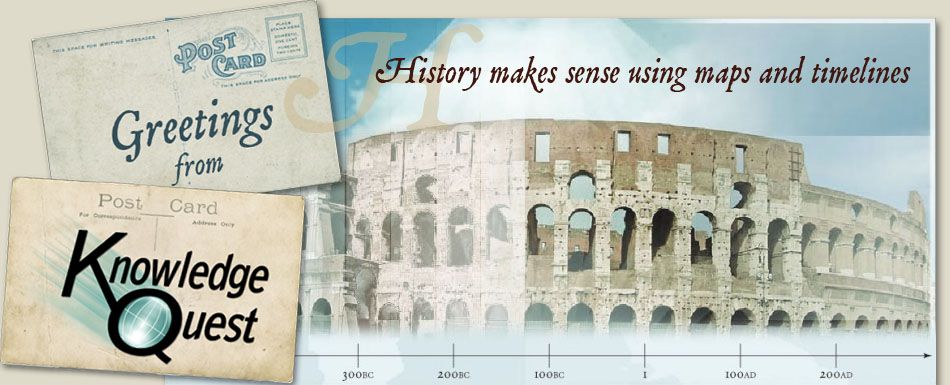 Knowledge Quest is the go-to place if you're looking for geography resources. With perfect black-line maps, great timelines, geography curriculum, and so many other products, you'll be sure to find something to fit your geography needs! Terri Johnson began producing blackline maps for Susan Wise Bauer's Story of the World series. Since that time her experience has grown and the newest maps are even more crisp and clear.
We received the ebook version of Map Trek - the whole set! I was so excited to be on this list. I've looked at the sampler and had it on my list of future purchases. It's the perfect addition to so many programs (they even provide curriculum integration guides for a variety of history programs!).
What's included
: The complete Map Trek set includes a map set for each time period (time periods are divided into four groups, following the format of many history programs) and two US edition sets with more maps that focus on US history and geography. There are 465 maps in this set! Each of the ebooks include enough maps to do a geography lesson once a week. You'll also find a helpful list of history curricula that work well with these map sets.
The maps are beautiful and high-quality. Each student map has lightly shaded areas, making it easier for students to differentiate between land and water. There is also a full-color corresponding teacher's answer map for each of the student maps. The ebooks also come with lesson plans at three levels (grades 1-4, 5-8, and 9-12) so there is really almost no preparation involved beyond printing the maps.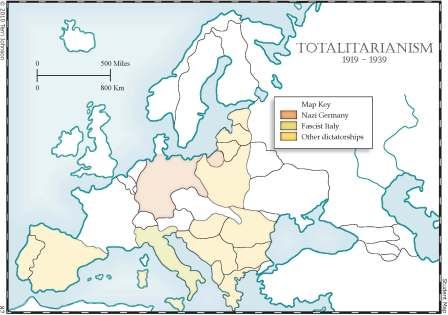 Our thoughts
: After looking over the ebooks, I decided to use some maps with Bigger Hearts - I found a variety of maps that fit in perfectly with the program. It was so easy to print off and add some maps to the program! We've also been studying Canadian geography this summer so I quickly found some maps to add to our geography program. They are so easy to use and the maps are just beautiful. I love the slightly added color - it enhances the map but is still light enough that printing costs remain low.
I love that the maps include three levels of work so you can use it with all ages. I can easily see how this would be perfect for a homeschooling mom with many children who are all focusing on the same time period. All the kids can work on the same map but at their own individual skill levels.
I really, really like these ebooks! It's so easy to add them to our programs and I can see that we'll be using them a lot in the future! The creators of Map Trek have provided a very generous sampler pack so you can get a very good idea of what is included (for free!).
You can purchase Map Trek in a variety of formats. Each set is available in ebook format ($14.95 each, $19.95 US edition, or $47 for the complete set) or cd ($39.95 set). There is also a hardcover book version with a cd ($55). Members of the Crew reviewed Map Trek and TimeMaps. If you'd like to read about their experiences check out the Crew blog!
Now for the fine print (Disclaimer)
… I received this product free of charge in exchange for an honest review. No other compensation was provided.