Elementary Grammar from Peace Hill Press
When we began our homeschool journey I was very happy to come across a used copy of First Language Lesson, level 1/2 (back when they were combined in one book!). It was so easy and gentle I knew that it wouldn't be difficult to include it in our day.
While grammar with first and second graders isn't really necessary, I found that the gentle introduction of level 1/2 was just perfect for this age. And the included copywork, picture study, poetry memorization, and narration lessons make for a well-rounded program.
The first two levels are completely oral, which is perfect for pencil-phobic children. And, those early years are the perfect time to begin memorizing rules about the parts of speech. While they might not understand something so abstract, simply having the rules ingrained in their memory will really help with future learning.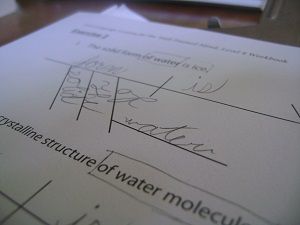 After the gentle introduction of the first two years, the 3rd and 4th levels are just right for beginning writers. The program includes 2 books at this stage - one for the teacher and one for the student (these are big books!). The student books are consumable with large lines for young writers. There's no picture study but you'll still find narration, copywork, and dictation. Older students also begin diagramming (I love how the diagram is slowly taken away and kids practice creating a complete diagram on their own).
Those early years of memorization also come in handy here. There are lists at the back of the books as well that will aid in memory work. I like to include it in our daily recitation time (TJ and I have both memorized a long list of prepositions this year) which makes it almost effortless to learn.
While the books are large (that's because lessons are scripted), they don't take a ton of time. We've always done lessons 3 times a week and never spent more than 20 minutes a day (so, less than 1 hour a week!) and the first two years were often less than 10 minutes. And there is absolutely no prep-work involved. The most I've ever had to do at the beginning of the year is copy the poems and rules for memorization to put into TJ's recitation binder.
One note about the scripted format of the lessons...
I know that many people really dislike scripted lesson plans, but I've come to really like it (I also use RightStart math which is a highly scripted program). I certainly don't follow the script, I just skim and reword - but it has come in handy many times. When I'm very busy with other things I can easily hand the teacher's book off to my husband and have him take care of the grammar lesson for the day.
So, if you're considering your grammar choices for homeschooling, take a look at First Language Lessons. We've really enjoyed using this program and are sad that it ends with the 4th book. But First Language Lessons has done a superb job of teaching TJ the basics of grammar and it will serve her well in future years.
Books are available at Peace Hill Press and also on Amazon.
Have you used First Language Lessons? What's your favorite part of the program?