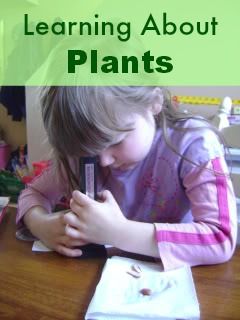 All about Plants & their Parts
Get ready for a fun 6-weeks of lesson plans that will teach your K-3rd grade students all about the parts of a plant. If you're looking for a simple way to introduce the basic parts of a plant and have some fun with activities, journaling, and nature walks then this lesson plan will guide you step-by-step.
With twice a week lessons you'll focus on one topic each week - learning all about seeds, roots, stems, leaves, and flowers. It's the perfect nature study for spring!
TJ and I had lots of fun with these lessons – we planted beans, looked at roots and stems, and had a leaf hunt, among other fun projects.
Resources you'll need:
(affiliate links)
Looking for more lesson plans? Scroll down for lessons about the human body and animals!
Click on the image below to download the lesson plans!