It's week 3 of our series 5 Days of Organization for Bloggers.
We've discussed daily, weekly & monthly blogging tasks. Today I'm going to share some of my favorite organizational tools for bloggers. I'm all about saving time where I can and there are a few tools that I've come to depend on.
For general blogging tasks I rely on: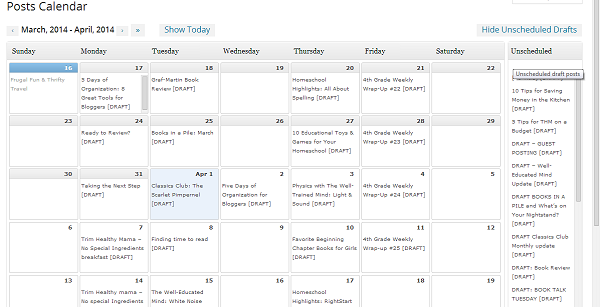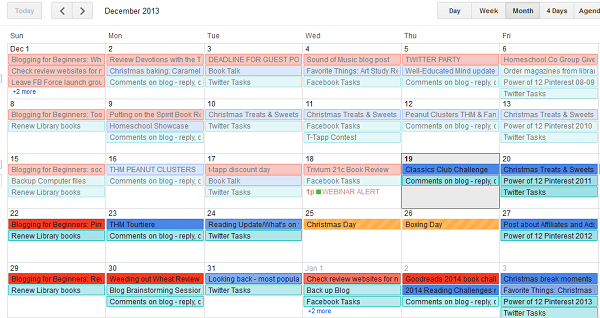 There are 2 tools I like to use for Social Media:
BufferApp - I use this for Twitter (though you can set up Facebook - I just like to use the scheduler that's on Facebook instead). Every morning while I'm sending a hello to new Twitter followers, I keep an eye on the tweets going by and, instead of retweeting, I can send it to my Buffer so I can spread my tweets out during the day. Then I do a few quick hashtag searches for other tweets to retweet/Buffer. When I'm done there I head to Facebook and anything I want to share, I can also Buffer and send to Twitter.
HootSuite - This is the ultimate tool for organizing social media sharing. You can set up your dashboard in any way you choose for quite a few platforms (Twitter, Facebook and Google+ to name a few). It makes sharing across platforms very quick and easy. And, if you use the app in Google Chrome it offers even more functionality!
And a few more things that make organization easier:
OneNote - I'll admit that this was a bit confusing for me at first but now I just love it. All the things I want to jot down go here. I've got folders for homeschooling, blogging, shopping lists, etc. If you have Microsoft Office and haven't tried out OneNote yet, you are missing out! (Another option would be EverNote - I haven't used it (yet!) but I always hear great things about it from those who do.)
Feedly - I love this for keeping up with all the blogs I like to read. I can categorize them and read when/what I want. My favorite feature? I can quickly tag posts that I want to share on social media or link love posts - making it very easy to go back and find the great content I want to share.
That's my list! Eight great tools to make blogging easier! What tools would you add to the list?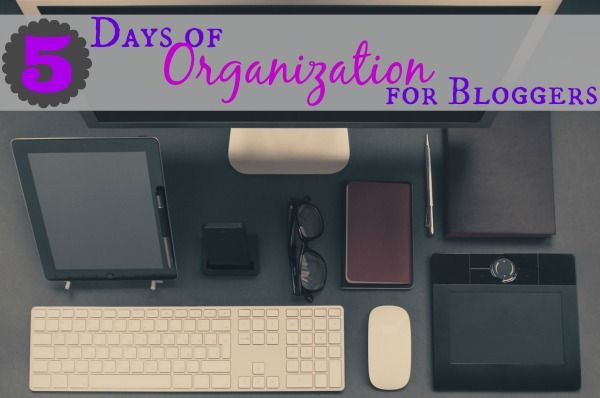 This is the third day of our 5 day series - 5 Days of Organization for Bloggers.Here's the complete line-up: