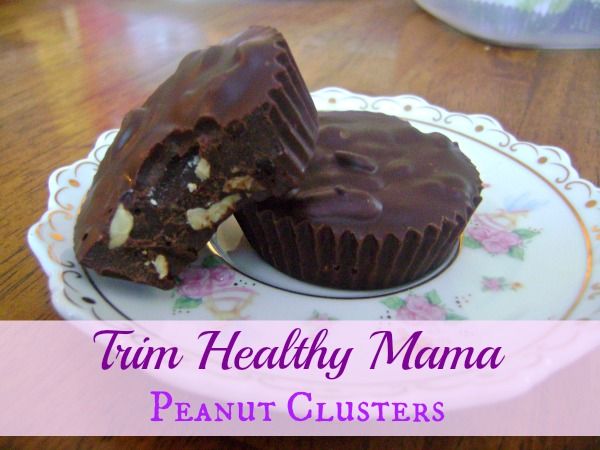 I love peanut butter and chocolate - that is one of my favorite sweet combinations. Every Christmas I like to make peanut clusters and, thankfully, I don't have to give them up with the Trim Healthy Mama lifestyle. I generally make these when I have leftover chocolate, melted for something else. But now I just make them because I love 'em! It's a very simple recipe - I almost hesitate to call it a recipe. It's just a mixture of melted chocolate, peanut butter, and peanuts. You really don't even need to measure! (This is an "S" recipe in the THM world.)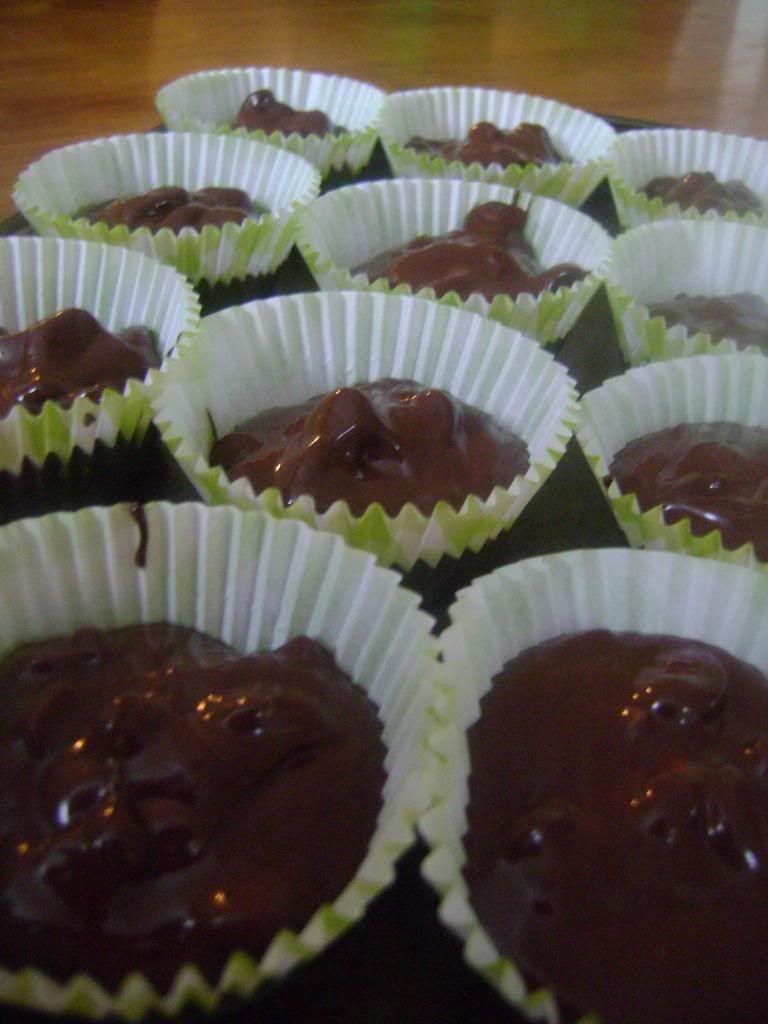 You'll need:
1 heaping cup chocolate - for Trim Healthy Mama you'll use chocolate sweetened with stevia or other approved sweeteners
1/3 cup peanut butter
1 cup peanuts
Put the chocolate in a double boiler over slightly simmering water. Stir the chocolate occasionally until it's melted. Add the peanut butter (more or less depending on how much chocolate you have) and stir until it melts in. Remove the chocolate from the heat and pour in the peanuts. You want enough to make nice sized clusters but not so much that there's no chocolate to hold them all together!
Once you've mixed all your ingredients, put a dozen paper cupcake liners on a small cookie sheet. Using a 1/4 cup measuring cup or scoop, drop a cupful into each liner. When you've used all your peanut/chocolate mixture, put the clusters in the refrigerator to harden.
That's it! These are a very quick and easy treat to make. Just three ingredients and a few kitchen supplies. These are very simple treats to make but so nice to have around when everyone is enjoying the abundance of holiday treats.